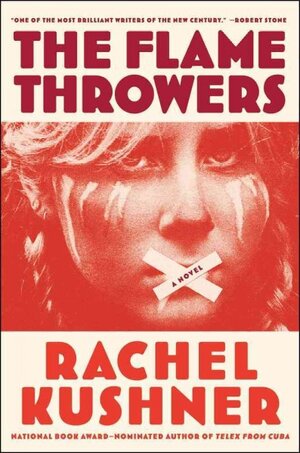 Today the New York Times' book critics each listed the books they most enjoyed during 2013. Below are the lists. But to read what they like about each book, head to the New York Times.
In the intro to the lists Janet Maslin writes:
"Let us be the first to tell you: These are quirky lists. They're supposed to be. These are our favorite books of the year, so please don't confuse them with 10 Bests, because we can't make lists like those. For one thing, all of us — Michiko Kakutani, Dwight Garner and I — read so many books on assignment that we don't have the leeway to be comprehensive. For another, we've listed books that we liked as much as we admired. That's where the quirks come in.
"Each of us has chosen only from among the books personally reviewed during the calendar year. That alone creates big omissions. We cannot review books by reporters for, or writers associated with, The New York Times. That means that at least two widely praised works of nonfiction — Peter Baker's "Days of Fire: Bush and Cheney in the White House" and Sheri Fink's "Five Days at Memorial" (part of which originally appeared in The Times Magazine) — weren't covered by us. The same goes for books by friends. And, yes, there are books we didn't cover and regret having missed."
Michiko Kakutani's list
1 THE GOLDFINCH by Donna Tartt
2 THE EXAMINED LIFE: HOW WE LOSE AND FIND OURSELVES by Stephen Grosz
3 THANK YOU FOR YOUR SERVICE by David Finkel
4 CLAIRE OF THE SEA LIGHT by Edwidge Danticat
5 AFTER THE MUSIC STOPPED: THE FINANCIAL CRISIS, THE RESPONSE, AND THE WORK AHEAD by Alan S. Blinder
6 JOHNNY CASH: THE LIFE by Robert Hilburn
7 MY BELOVED WORLD by Sonia Sotomayor
8 BIG DATA: A REVOLUTION THAT WILL TRANSFORM HOW WE LIVE, WORK, AND THINK by Viktor Mayer-Schönberger and Kenneth Cukier
9 HOW TO GET FILTHY RICH IN RISING ASIA by Mohsin Hamid
10 TENTH OF DECEMBER: STORIES by George Saunders
Janet Maslin's list:
1 LAWRENCE IN ARABIA: WAR, DECEIT, IMPERIAL FOLLY AND THE MAKING OF THE MODERN MIDDLE EAST by Scott Anderson
2 THE UNKNOWNS by Gabriel Roth
3 SOMEONE by Alice McDermott
4 THE SIGNATURE OF ALL THINGS by Elizabeth Gilbert
5 MANSON: THE LIFE AND TIMES OF CHARLES MANSON by Jeff Guinn
6 LIFE AFTER LIFE by Kate Atkinson
7 EMPTY MANSIONS: THE MYSTERIOUS LIFE OF HUGUETTE CLARK AND THE SPENDING OF A GREAT AMERICAN FORTUNE by Bill Dedman and Paul Clark Newell Jr.
8 JOHNNY CARSON by Henry Bushkin
9 N0S4A2 by Joe Hill
10 NEVER GO BACK by Lee Child
Dwight Garner's list
1 THE FLAMETHROWERS by Rachel Kushner
2 THE UNWINDING: AN INNER HISTORY OF THE NEW AMERICA by George Packer
3 MEN WE REAPED: A MEMOIR by Jesmyn Ward
4 CRITICAL MASS: FOUR DECADES OF ESSAYS, REVIEWS, HAND GRENADES, AND HURRAHS by James Wolcott
5 COUNTRY GIRL: A MEMOIR by Edna O'Brien
6 MY PROMISED LAND: THE TRIUMPH AND TRAGEDY OF ISRAEL by Ari Shavit
7 MARGARET FULLER: A NEW AMERICAN LIFE by Megan Marshall
8 THE WET AND THE DRY: A DRINKER'S JOURNEY by Lawrence Osborne
9 THE SKIES BELONG TO US: LOVE AND TERROR IN THE GOLDEN AGE OF HIJACKING by Brendan I. Koerner
10 I WANT TO SHOW YOU MORE: STORIES by Jamie Quatro
-– A Days of the Crazy-Wild blog post: sounds, visuals and/or news –-