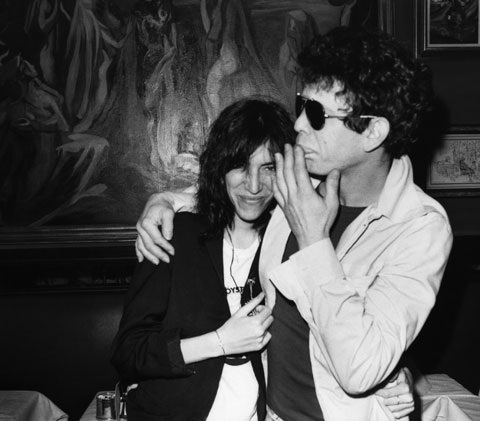 Jim Fouratt shot video of the Lou Reed memorial. I posted individual clips previously but now he's put together an hour and forty-five minute video.
Jim Fouratt writes:
"THIS A IS A LOW RES GOOD AUDIO DOCUMENTATION OF MOST THE PERFORMANCES AT THE Memorial includes Laurie Anderson, Mo Tucker, John Cale , Patti Smith , Debbie Harry, Paul Simon, Antony, John Zorn, Jenny Muldar, Lenny Kaye , Mark Ribot, Hal Wilner + others , .I made it for myself and share it with all LOU fans who were not able to attend Let me put the memorial into context : In the Buddhist tradition it takes days 49 days for the spirit to leave the body.It is called "bardo." Like Jewish Shiva, Irish wakes and different cultural rituals, it is a time for the living to share stories and simply just sit together to help each other and most importantly help the spirit be fully freed into into the Cosmos, December 16 was the fiftieth day and at the Apollo Theater a celebration of Lou Reed's life and work took place with his friends and family gathered with his wife the artist Laurie Andersen all saying goodbye, good speed Lou"
Thanks for posting this Mr. Fouratt.
-– A Days of the Crazy-Wild blog post: sounds, visuals and/or news –-