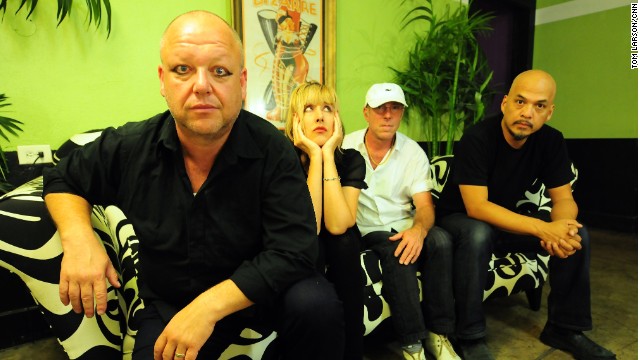 New video from The Pixies via NPR. It was directed by Jonathan Furmanski and Matthew Galkin.
"It's kind of a ballsy song with real balls-out playing," guitarist Joey Santiago told NPR via email. "And [it] harkens back to a lot of the harder-edged Pixies stuff, which is my favorite to play."
Frontman Black Francis said: "The song is about a girl, a girl who plays the bass guitar. It's got kind of a metal riff which I think that, on occasion, we all really enjoy playing, even though we're not a metal band. And I wouldn't be the first to write a song about some gal who plays bass."
See what you think.