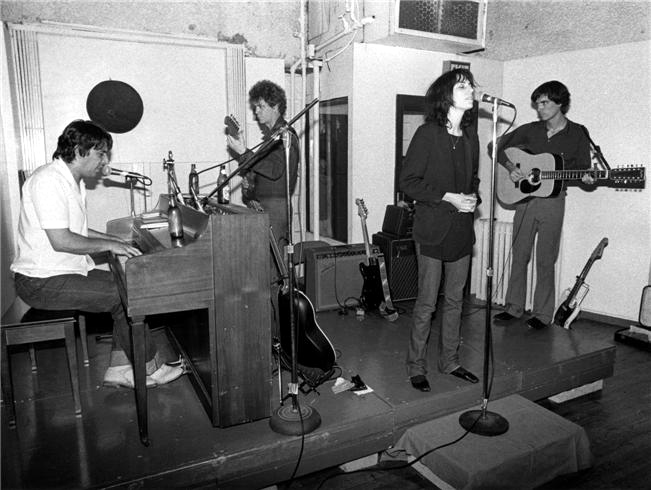 –
This is a raw but exciting recording from 1976 and 1978 posted at YouTube by "Sir Eddie Graf."
The following info is direct from the YouTube post:
John Cale & Friends – Ocean Club, NY 1976
Friends: Lou Reed, Patti Smith, Mick Ronson, David Byrne, Alan Lanier, and Chris Spedding.
First 11 tracks live at The Ocean Club in New York, July 21, 1976.
Last 6 tracks are recorded at Max's Kansas City, New York, October 3, 1978 with Chris Spedding on guitar.
01. 00:00 Ghost Story 2:38
02. 02:37 Buffalo Ballet 2:56
03. 05:33 You Know More Than I Know 2:53
04. 08:26 Guts 3:39
05. 12:05 I'm Waiting For The Man 5:53
06. 17:58 Close Watch 2:03
07. 20:01 The Jeweller 11:51
08. 31:52 Gun 4:10
09. 36:01 Pablo Picasso 3:53
10. 39:54 Cable Hogue 5:50
11. 45:43 Baby, What You Want Me To Do 4:43
12. 50:26 Pablo Picasso 2:01
13. 52:26 Mary Lou 2:38
14. 55:05 Nasty Gasses 8:52
15. 1.03.56 Unknown 2:24
16. 1.06.19 Solo Instrumental / Fear 3:19
17. 1:09:38 Thoughtless Kind 3:03
Thanks "Sir Eddie Graf."
-– A Days of the Crazy-Wild blog post: sounds, visuals and/or news –-