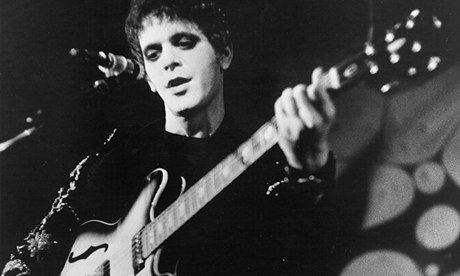 Writer Neil Gaiman published an essay today in The Guardian about Lou Reed, and Reed's influence on Gaiman.
Gaiman writes:
'There are certain kinds of songs you write that are just fun songs – the lyric really can't survive without the music. But for most of what I do, the idea behind it was to try and bring a novelist's eye to it, and, within the framework of rock'n'roll, to try to have that lyric there so somebody who enjoys being engaged on that level could have that and have the rock'n'roll too." That was what Lou Reed told me in 1991.

I'm a writer. I write fiction, mostly. People ask me about my influences, and they expect me to talk about other writers of fiction, so I do. And sometimes, when I can, I put Reed on the list, and nobody ever asks what he's doing there, which is good because I don't know how to explain why a songwriter is responsible for so much of the way I view the world.
For the rest head to The Guardian.